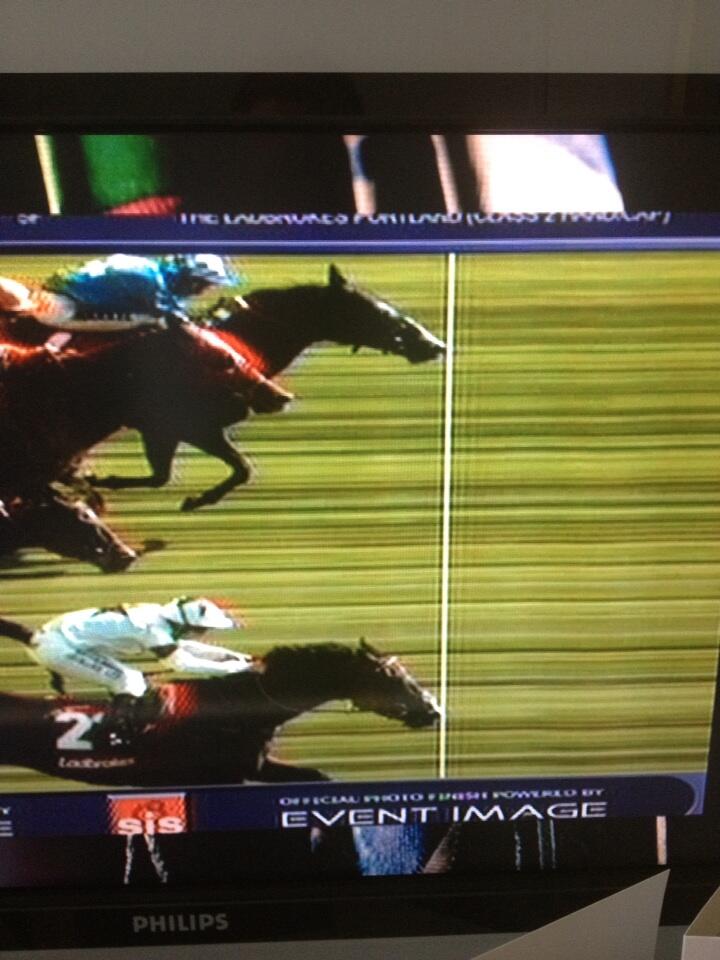 We had 3 BDH runners at Doncaster last week and all 3 placed. With a bit more luck it could have been even better but we can't complain…well maybe a bit about STEPS!! I mean come on! The least we deserved was a dead-heat!! Even trainer Roger Varian demanded to see the print!
Anyway there is nothing we can do about that agonizing 2nd placed finish so here are my proper thoughts (as opposed to my "what the f@*k happened there" thoughts!) on our Saturday BDH runner…
STEPS – 2.40 Doncaster

At the end of the day I said there was enough juice in his price (at time of writing) to get on each-way and he duly delivered that part of the bargain. That was his 3rd 2nd placed finish in a row but to be fair to him I don't think he is un-genuine or quirky or a dodge-pot, far from it in fact, when you get beat by a pixel in a 22 runner-handicap it's just the roll of the dice going against you.
He once again fired in a career best on the figures (by 5lbs) and we have to expect another rise in the weights for him. At the moment I'm not going to drop him from our squad, there is every reason to think he is still improving, however, I wait with bated breath to see exactly what punishment Mr Handicapper deals out to him. There are no immediate entries for him so we can let the dust settle on this result and see what comes out in the wash.
New Squad Member(s)…
There are none! I had a look at last weeks action but to be honest nothing stood out at me. I again half thought about adding MONSIEUR CHEVALIER to the team after his run in the Portland but in the end I kept him on the reserve squad.
Once the gates opened he essentially had no chance. For starters he missed the break and was instantly on the back foot and secondly he was caught on the wrong side. Five of the field stayed on the far side and the best finisher was Prodigality in 13th; they were too far away from the pace to make any impact. MONSIEUR CHEVALIER had to work his way onto the back of this small group but as the race developed he somehow found himself in no-mans land in the middle of the track and basically had nothing to aim at. He actually did wonders to finish only 8 lengths back in 15th  (2nd in his group) and it was noticeable that his jockey considerably eased off in the final furlong.
He is a horse I will keep an eye on and may back, without him officially being in the BDH attack squad.
We have the Ayr Gold Cup festival at the end of this week and there is a chance we go into the big race itself mob-handed, there are a few BDH runners entered and, interestingly, a few of our previous squad members who have already done their work for us.
Hopefully we have runners in the Bronze, Silver AND Gold Cup so that we don't have all our BDH eggs in one basket!
NTF National Hunt Service… 
As most of you will be aware I will be opening the doors to my full NTF subscription service next month. I will be implementing some of the BDH methods into the NTF service this season, the NTF Handicap Sleepers is a new addition I'm particularly excited about.
Most of you reading this will already be on my free list but if you are not and you are looking to join my NTF subscription service I would advise you to join the FREE list sooner rather than later. This is the ONLY place you can get a discount to the NTF subscription service for the 2013/14 National Hunt season. (You also get a bundle of FREE guides when you join the FREE list, with more in the pipeline soon to be released).
Ben (BDH)